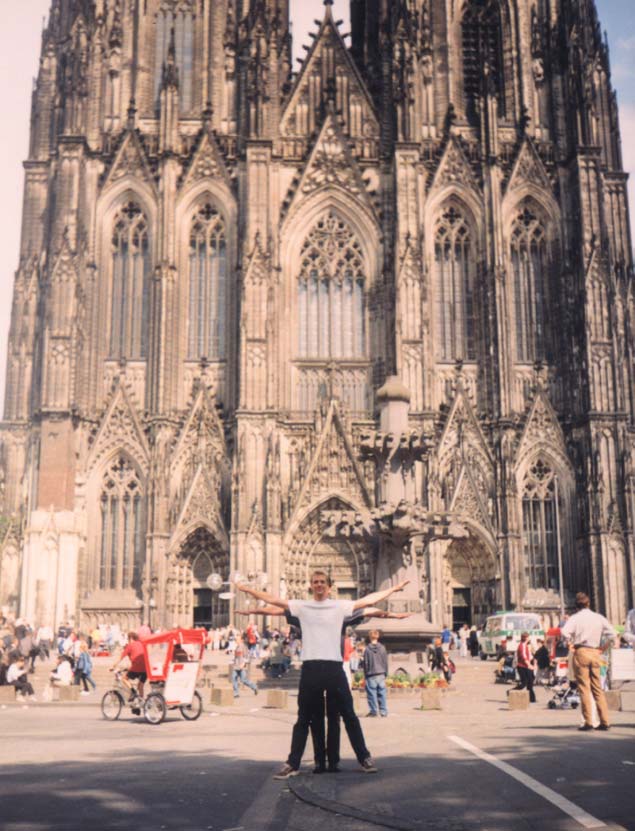 A great Manpower taken in front of the Cologne Cathedral, founded in 1248.
With its two spires 157 m. in height, it has been the city's most famous

Photo taken in July 2002
Participants: kom and skp

This is an extra bonus image. See the main image from this location.

More images from Germany: